The UK Corporate Dragon Boat series is an exciting new event which will be hosted at some of the best venues and waterways across the UK. The ultimate employee team building event with each team competing in a minimum of 3 races before reaching the elimination rounds. A waterside festival with food, drink and entertainment will also be on offer at each event. The finalists from each series will battle it out at the Grand Final which will be held on the River Thames by Windsor Castle on the 4th September.
Boats, Buoyancy Aids, Paddles & helms are all provided. No experience is necessary.
WHAT IS DRAGON BOAT RACING?
Dragon boating is a fun-filled, adrenaline pumping, water sports activity. Teams compete in Dragon Boats, which are large canoe-like vessels fitted with ornately carved dragon's heads and tails.
Crews of up to 16 people sit in pairs and paddle to compete in races over distances of around 250m. Each boat has a drummer beating time to keep the paddlers in unison and a professional helmsperson in the stern to guide the boat.
Originating in ancient China, Dragon Boat Racing is now the fastest growing water sport in the world and a favourite among corporations for its team-building benefits.
Each individual Dragon Boat event in the series boasts a fun day out with several benefits including employee team building, networking, brand exposure, improving staff health and well-being & increasing morale. Medals will be awarded to the top 3 teams and there will be an award for each event winner.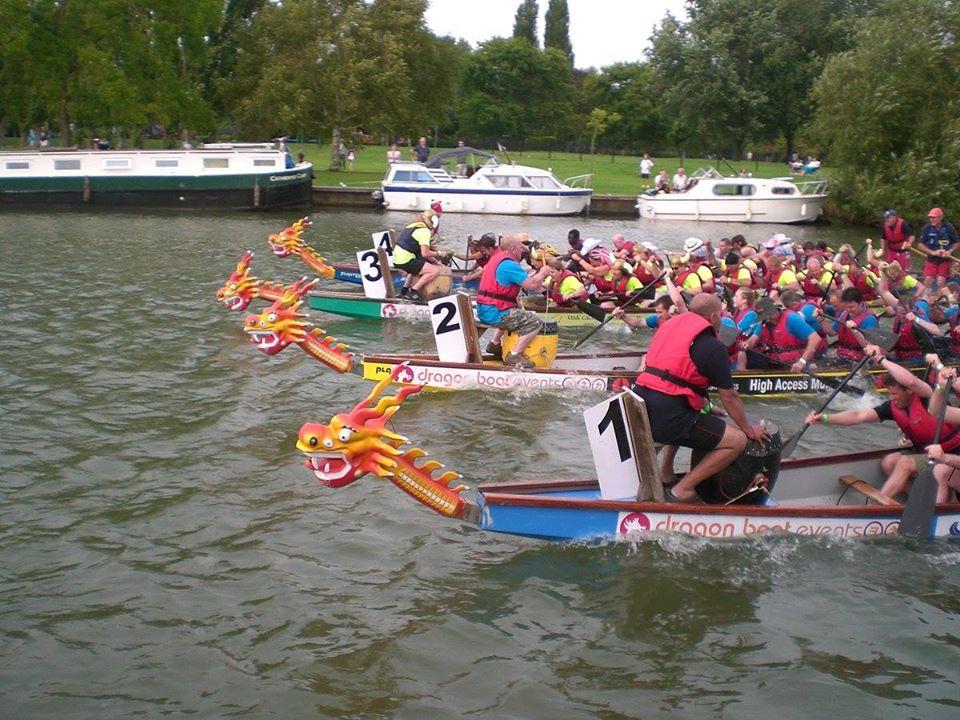 INAGURAL UK CORPORATE DRAGON BOAT SERIES in
River Nene Embankment, Peterborough 
Upcoming Dragon Boat Festivals
would you like to get involved?
If you need any details to get involved, please don't hesitate to get in touch with us.